Marina della Tuscia
location
Montalto di Castro (VT), Italy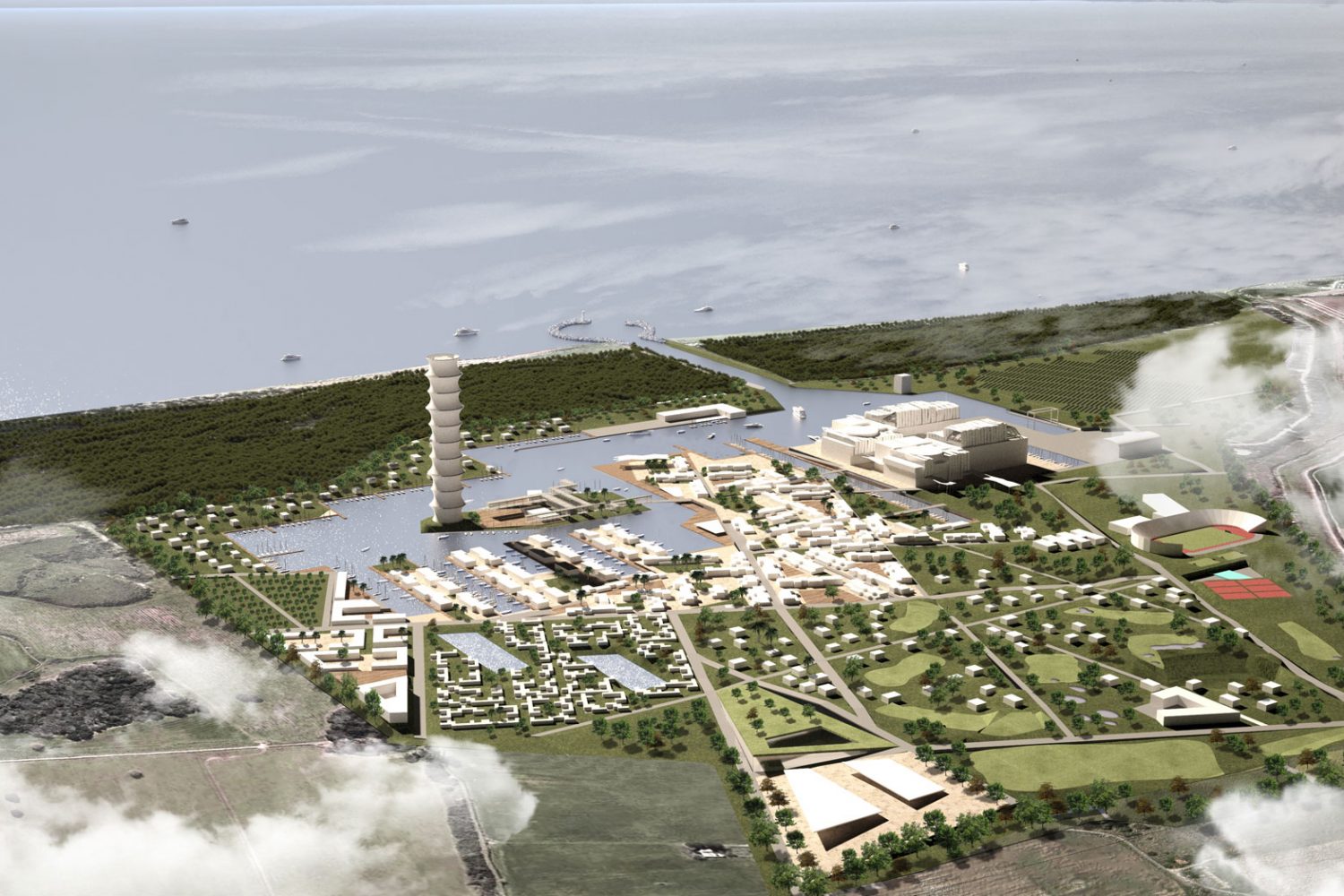 Project for the complete renovation and conversion of the "Alessandro Volta" ENEL Power Plant.  The project consists of a new Marina carved into the coastal hinterland.
The port will be surrounded by a smart village with several accessory facilities (retail, residential, accommodation, services, sport and leisure) well mixed in a balanced functional program.
The village is conceived to be fully integrated in the surrounding landscape. The urban design is intended to foster visual and physical connection to the moorings and to add value to the pedestrian walks, alternating alleys and little village squares. The internal transport network is structured to minimize the use of traditional vehicles and foster foot traffic, cycling and electric cars.
Underlying the design are the precepts of 'smart city': industrial reconversion, sustainable mobility, landscape integration, low-carb buildings and renewable energy.
For more information, please visit project website Marina della Tuscia
By continuing to use the site, you agree to the use of cookies. more information
The cookie settings on this website are set to "allow cookies" to give you the best browsing experience possible. If you continue to use this website without changing your cookie settings or you click "Accept" below then you are consenting to this.